Finding the Best Hiking Camera for You
Which Hiking Camera is Right for You?
When you go on an adventure you have many options for shooting your visual story.  Today's technology offers so many options, how do you decide?  Should you get something top-of-the-line, or something practical that does what you need it to?  Should you even get a camera, if you've already got a smartphone?
It all depends on what you want out of it. Some hikers want to move fast and light taking photos on the go, others don't mind lugging heavy equipment for scenic photos.  Some want to show the the scenes they came across and their friends and family on the adventure, others want to take the time to get great shots.
The four I'm going to share are phones, point-and-shoots, bridges and DSLRs.
Smartphones
Many hikers are fine with just using their phone.  And it makes sense.  Why carry extra weight when you don't have to?  With a smartphone you can have your camera, gps, maps, mp3 player, books, and when service is available, communication with the outside world all in one device
With great apps like Instagram you can show great artful stories of you and your friends without a lot of training. Just have a creative eye.
Personally I like my DSLR, for high-quality landscapes, nightshots, etc., but occasionally I'll whip out my phone for quick zoom shots or critters.  I haven't seen many phones great for nightshots, but quality keeps getting better and better, so you never know.
If you go this route I do suggest having a decent quality camera, and most of the good phones do.  Generally you'll need at least 7-8mp (megapixels) for decent quality photos.  I-phones, Galaxies, etc. are great for this.
This p
hoto of leaves in the city to the right here was taken with a Sky Independent Android with 13mp and then edited through Instagram.
The photo down below is my crew and I summitting Mount Saint Helens with Mount Adams in the background and was taken from my friend's smartphone.  It's one of my favorite photos, and it shows the incredible landscape as well as captures the emotion of the moment with friends.
Adventures are meant to be shared, right?  Another advantage of phones is you have social media integrated into the same device, so you can easily show your mountaintop adventure to your friends on the spot if you have service and data in the area.  No, cords, computers, or add-ons required.  Just take the photo and upload.
Another disadvantage with phones is that not all are waterproof.  I learned that the hard way, recently when I was climbing on rocks on
the ocean bank and a few heavy waves soaked me. I protected my camera under my jacket, but forgot my phone was in my pants pocket.
Normally in the rain I protect it in a plastic bag, but for some reason didn't anticipate the soaking I got on the bank. To repair salt-water damage it would've costed so much, I ended up just getting a new phone. So lesson here is always expect the worst.  Even on a sunny day, always keep a plastic bag in your pack for your phone just in case.
Get the most durable hardshell you can, because you can expect to drop it a few times.  Plastic bags and hardcases are a must in rain unless waterproof.  The deeper in your pack, the better.
But you still want to get shots when they're available so you need a camera outside and ready to go. Especially in those beautiful
after-rain fog shots in the forest.
The other disadvantage with phones is the batteries run out faster on a backpacking trip, unless you turn it off.  But it's impractical to have to boot up your phone every time you need to take a shot.
Having an extra camera when you need it definitely helps.  Of course you can also bring a portable charger when traveling, which is what I do.
Compact Point-and-Shoot Cameras

Point-and-shoots are obviously not near as popular nowadays with so many great phone cameras available.  This just means they have to come up with BETTER ones.  And there are some excellent point-and-shoot cameras out there that are great for hiking and backpacking.
These photos on the left are taken with a Sony Cybershot I'd had for a few years before getting my DSLR.  Not quite DSLR or prime lens quality, but definitely enough to capture your adventures.
There are some areas you can take great shots with just about anything, and these places often require hiking or backpacking a few miles.
Remember with shots of friends and family, having a device easy and small is sometimes better for capturing realistic moments as opposed taking time for posing.
Waterproof point-and-shoots are definitely a plus in rough weather.  Have one in your jacket pocket handy to record these epic treks in the rain and storm, or whitewater rafting, or playing by the ocean.
They're also affordable.  If you happen to lose one, such is life… But you can still get another one.
They're also the lightest and most compact of any of these cameras except of course the phone, where you're not bringing extra cameras along at all.
The disadvantage is that it's one more gadget to carry, when you've already got a phone.  So you can use the phone on sunny daytrips, assuming the camera feature is good, but use something waterproof for your rainy backpacking trip.  If you're on a thru-hike, you could go through all sorts of seasons, but you still want to keep light.  More decisions!
Bridge Digital Cameras
Bridges are a step up from compacts.  They're typically more expensive and carry more features like zoom, manual settings, etc.  You even use them for nightshots.  They're great to learn on if you're not ready to invest in a DSLR just yet.
My first camera was a Fujifilm Finepix S1000 with 10mp.  I learned enough on that, that by the time I'd bought a DSLR I'd already had some experience.  It can do long-exposures, nightshots, panaramas, and much more.
This photo of me walking by the highway was one of my first nightshots with my bridge camera.  It had a maximum of 8 second exposure, but it worked.  There's some noise there, but it's still not too bad.
One of the main annoyances was that when strapped, it kept bumping around on my chest when walking or climbing on rocks.  It's seen many days and has a few bumps on it, but it keeps working away.  When I got a compact it was so easy and light when I could just have it in my pocket at the ready.
If you want to do more than you would with a compact or phone, but nothing too heavy, bulky or expensive, maybe a bridge is right for you.
DSLRs
Ever since I got my Nikon 7000, it's hard to do without.  You might think, are you crazy, lugging that thing around the mountains?  Yes, I am.
You see I'm the type that would get out of my tent on a freezing night to take nightshots.  And with night photography or shots where you really take your time, a DSLR is best.  I tend to hike slower, because I keep stopping for photo ops.  Rain or shine, these are everywhere.
On the other hand I don't lug all the gear everywhere I go on a backpacking trip.  That's why I prefer a mini-tripod.
I also wouldn't want it out in heavy rain.  When those days do happen I either have it tucked away in my pack or under my poncho.  It's my baby.  Guard it with my life!  When I slipped and fell on ice on one trail, someone asked if I was okay.  I said, yeah, just worried for my camera!  Maybe a point-and-shoot or phone might've been a better choice for that type of trip, but the quality…  Yeah, I'm hopeless.
Another option is the mirrorless DSLR, which is also popular with backpackers.
Just remember just having the gear isn't what will make you a great
photographer.  This takes practice whether on a phone, point-and-shoot, or a DSLR.  If you're wanting video you can also check out
GoPro cameras from Backcountry, which are waterproof, durable and great for the adventurer. Whatever you decide, as long as it inspires you to adventure more, then go for it.
Let's share adventures on Instagram and Twitter.  I love seeing your adventure tales in photos!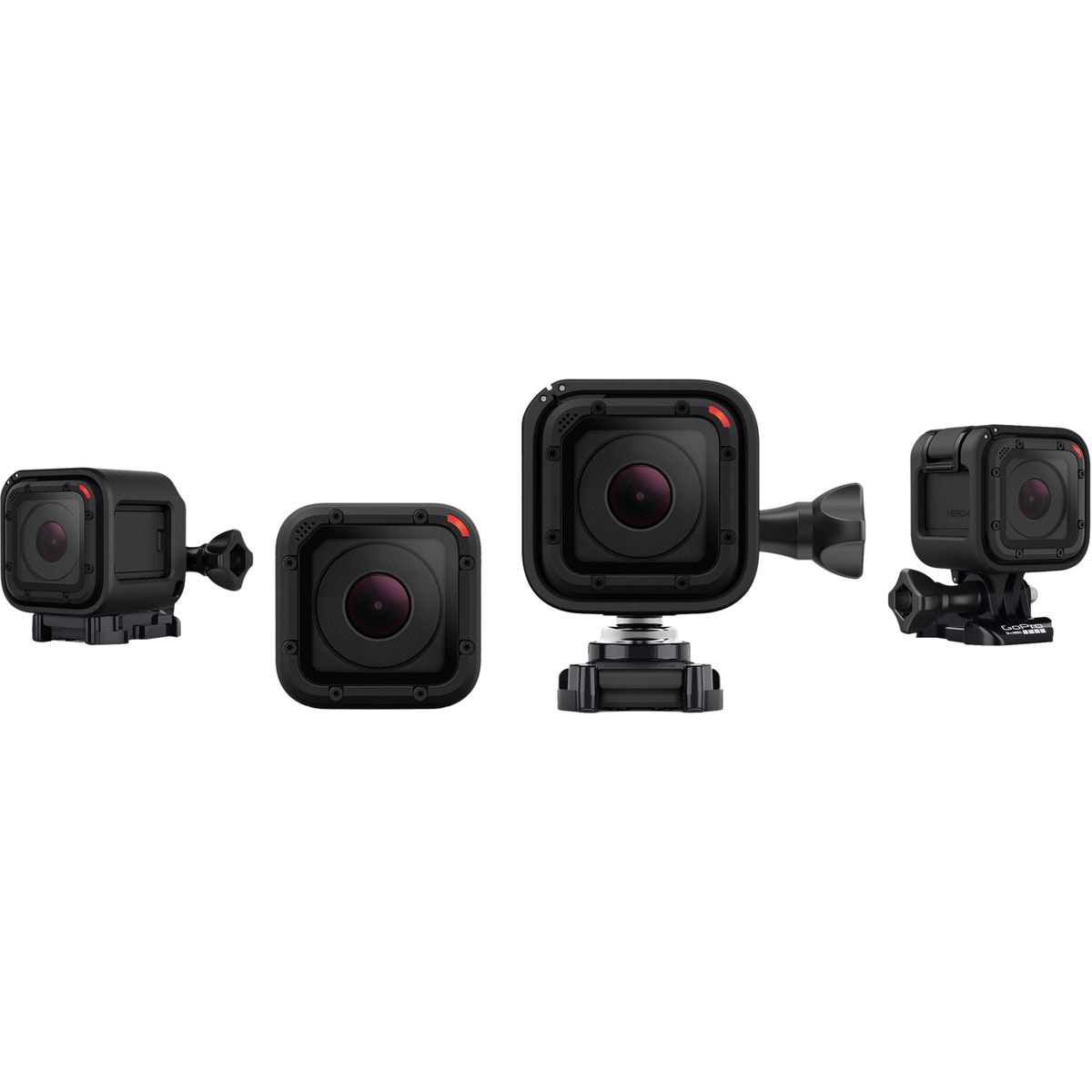 Save
Save
Save
Save